Windmill Decor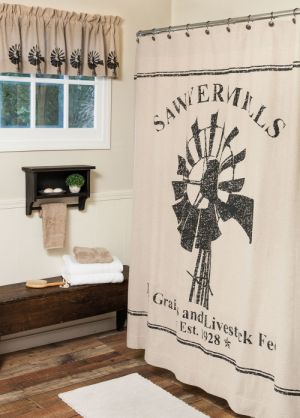 Growing up, I spent time with my Grandparents in the Summers!  I have the best memories of picking green beans in the garden with my grandfather and snapping them later on with my grandmother.  They'd wake me up early, just to show me a bunny on the back porch.  I'd ride the little red tractor around with property with my grandfather. There was an old windmill with a water pump at the base.  I LOVED that Windmill!  I must have pumped water for hours at a time in the hot Midwestern sun.
Windmills are an American Icon.  Almost every farm had one.  They were simple, well-constructed, and dependable. Their silhouette is unmistakable.
Windmills are a staple in farmhouse decor.  Farmhouse enthusiast appreciate the rough-hewn beauty of items with a humble, utilitarian past.  
For me, they always bring me back to my time in the summers with my grandparents.
Do you have any windmill decor in your house yet?  Here are some of our favorites from our website! 
---
The Sawyer Mill Collection has been one of the most popular collections in years!  They put farmhouse touches in all of their accessories which includes Cows, Pigs, Chickens and yes, Windmills!
Sawyer Mill Windmill Shower Curtain pairs perfectly with our EXCLUSIVE Windmill Valance. 

Can be bought together or separately. 

This set brings a farmhouse look into the bath with its windmill-themed black stencil over khaki chambray.

A single grain sack stripe is stenciled both above and below the center design on the shower curtain. 

 

 

 

 

 

 

 

 

 Windmill Pillows

Windmill Window

Windmill Kitchen

Windmill Decor
Leave a comment
Comments will be approved before showing up.